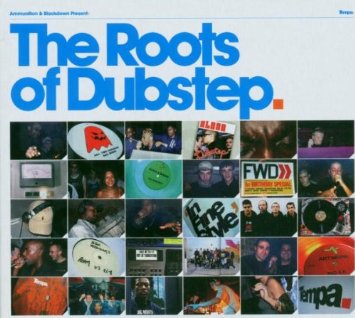 Sticking to the 'you can't move forward without looking back' mandate, dubstep historian Martin 'Blackdown' Clark delivers the hotly anticipated roots of dubstep compilation in partnership with Tempa, documenting the birth and genesis of a much loved and cherished scene with a uniquely British outlook on how to dance.
Comprising of the 6 tracks released some months back on the vinyl version, with the bonus of an extra 8 tracks delving deeper into the roots and alleyways of dubstep's influences. This CD version contains some absolute gems from the likes of Zed Bias' Phuturistix project to ubiquitous classics such as Menta's 'snake charmer' or Benny Ill v DJ Hatcha on the legendary 'highland spring'. As with much of the best contemporary British dance music (and more specifically London based) the myriad of influences are all clearly apparent, from the obvious Jamaican references, lush Detroit synth washes, snatches of far-eastern mysticism, and the innate Afro-Futuristic polyrhythms to drive the dance.
For those who missed the scene in it's early stages or never dared to venture further than Oxide + Neutrino this is the ideal entry point to a wealth of unique underground sounds, trustingly compiled by a revered knowledge on the subject, complete with in-depth sleevenotes and subbass tones you're not going to find anywhere else. Highly recommended.
Tracklist:
1.  Hotboys-Steve Gurley
2.  Express-El-B
3.  Buck & Bury-El-B Feat. Juiceman [Original Mix]
4.  Breakbeat Science-Roxy
5.  551 Blues-Phuturistix
6.  Gorgon Sound-Horsepower
7.  Classic Deluxe-Horsepower
8.  Highland Spring-Benny Ill Vs DJ Hatcha
9.  Sholay-High Planes Drifter Vs Goldspot
10. Snake Charmer-Menta
11. Red-Artwork
12. The Judgement-Benga Vs Skream
13. Touch-DJ Abstract
14. Pathways-Digital Mystikz
Original Source: Boomkat.com