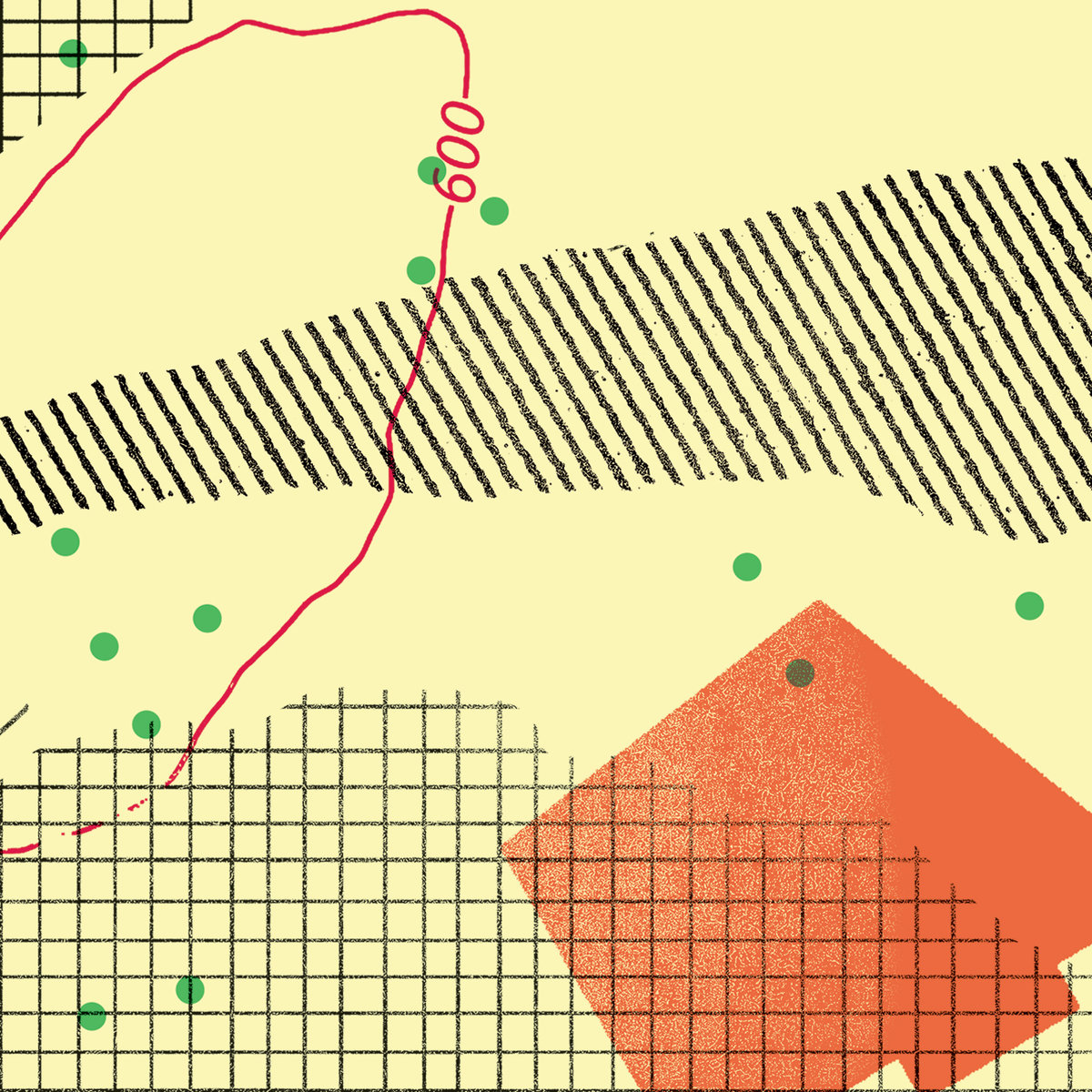 Matt Preston aka Phaeleh reprises the sounds of his 2014 album 'Somnus' with a second long playing ambient deviation. Intended as a soundtrack to explore the perception of self-importance, 'Illusion Of The Tale' operates with a reduced sonic palette of effected live synthesiser workouts and experimental recording techniques infused with worldwide field recordings.
The majority of 'Illusion Of The Tale' is based heavily on live synth recordings, recorded live with inherent human mistakes and imperfections kept in to avoid the heavily repetitive process of working 'in the box'. A selection of tracks are recordings using Phaeleh's live show setup, which resamples and manipulates existing material. Some are constructed using more traditional composition – 'In the Emerald' is a live piano recording and live doubling of that part with classical guitar – whereas others are strongly experimental – 'Origins' is made from his thumb holding the end of a cable running through a pedal board, then looped and pitched down.
Layers of field recordings were added to the tracks to create a sense of noise or the real world. Recorded over a few years, collecting these sounds took Phaeleh from Bristol cemeteries, libraries in Wiltshire and Welsh rock pools to getting lost in the Costa Rican rainforest, riding the Hong Kong MTR underground, walking through cicadas in Colorado and watching Melbourne skateboarders. Ideas for the album's cartographic artwork, evocative of the minimalism movement, started flowing after the music was mostly finished; informed from the idea of recordings from around the world and the travels that accompanied them.
Since his debut release in 2008, Phaeleh has developed an inimitable style of electronic music, cementing his position as one of the most consistently exciting producers to emerge from his hometown of Bristol. He returned from a hiatus this spring with the 'All That Remains' EP; five tracks ranging from icy house dystopia, heartbreaking solo piano, garage roots explorations, classical themes and guitar driven melancholia – supported by DJ shows at Motion, Bristol and Fabric, London. 'Illusion of the Tale' satisfies the demand for new music from his incredibly dedicated fan base and cleans the palate for a new full artist album currently in development.
"The album title is my polite way of saying we live in a world of bullshit and bullshitters. Essentially I feel we all live in a constant lie, whether it be our Facebook profile pictures, the need to present our lives as perfect, with good looking partners, intelligent children, the perfect job etc. People feel the need to present their situations as being something they're not. We all suffer. We all have setbacks and difficulties, but we live in a world where people always want to pretend everything is fine. I feel that the music provides a chance to pause and escape the illusion of the everyday lie we present not only to the world but also ourselves. One of the most important things I did was embrace the ultimate pointlessness of all our existences in the grand scheme of the universe. I still believe that we should make the most of our time here and lead positive lives and be nice human beings, but I do find it funny that we as a species think we matter, when really we don't. So I guess it's my way of saying nothing really matters, stop pretending everything is perfect, and let go of this collective lie and just take some time to chill the fuck out. I want the album to be an escape from everyday lives. I want it to be a soundtrack for people to let go."
– Phaeleh

CD Track list:
1 – Orbits
2 – Eternal Sleep
3 – Frequency
4 – Ghost Theory
5 – Absence of Light
6 – Secrets
7 – Day of the Divide
8 – In the Emerald
9 – Forever One
10 – Visions
11 – Blue Night
12 – Child of the Lake
13 – Origins
14 – District
15 – Frozen Sky
16 – The Darkest Return
Released: October 14th 2016.