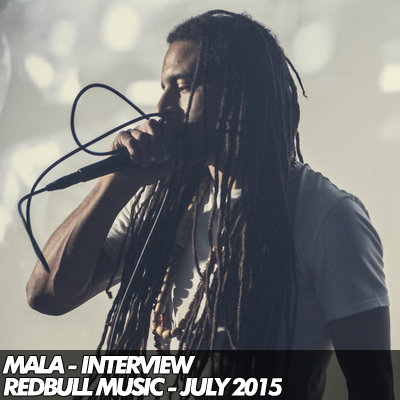 In anticipation of DMZ's 10th birthday celebrations.
For a man who played a major part in shaping Britain's biggest musical export of the 21st century, Mala's a pretty humble guy.
Softly spoken, endlessly enthusiastic, and always willing to give credit where it's due, he's the polar opposite of your stereotypically brash EDM DJ – many of whom have spent the last few years getting fat by dumbing down the dubstep that Mala holds so dear. Not that he'd ever say that…
Instead Mala is all about looking forward, and feeling the love. Whether it's digging out new tunes to sign to his Deep Medi imprint, or working on his own productions with musicians from Croydon to Cuba, he's got an undiminished energy for music rich with bass and soul. The 10th anniversary of his legendary club DMZ is due this Saturday with a massive show at Outlook to follow in September, and Mala is feeling "more hungry now" than he's ever been – so what better time to reflect on a decade of studio pressure?
Full Interview: Click here  (Red Bull Music)