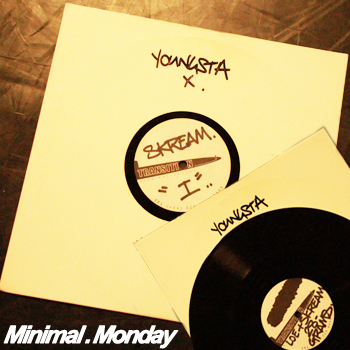 Youngsta & Toast recently released a limited number of 'Minimal Monday' shirts, to represent the most talked about radio show throughout dubstep (Minimal Monday's every Monday on Rinse FM).
One of the most popular dubplates in Yunx's record bag back in 2005 was cut at Transition Mastering, and includes Skream – "I" on one side, and Loefah v Skream – "28 grams" on the other -and has now been signed by Youngsta and is up for grabs!
Its simple, everyone & anyone who has already purchased a Minimal Monday tshirt, or does so up until 9th December, will be entered, with a winner being chosen at random.
Head over to the Minimal Mondays store here