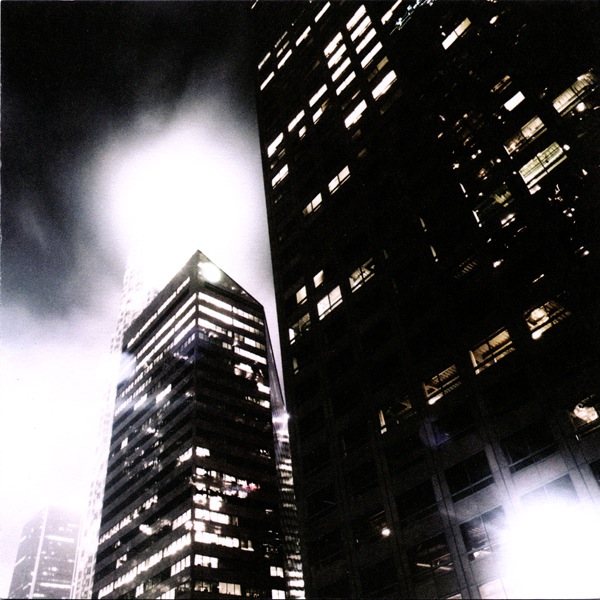 A long time after his debut album, Bromley based DJ and Producer, Distance reveals his second album due to drop on November 17th on the impressive Planet Mu label.
Us here at the GetDarker HQ haven't heard it in its entirety yet but we will boldly state that this album is top notch.
The album (CD) consists of two discs, the first purely unreleased material and the second, made up of tunes that would have probably made you pull a muscle at one Dubstep rave or another.
Even though the majority of the second CD is Chestplate releases (Distance's own label), it finally gives a chance to those who rely on CD's and MP3 downloads the ability to own some amazing productions.
Distance's influences come from Rock, Metal, Hip Hop, Drum & Bass, Electro and 'Life' – surely caters for everyone, especially when you have tunes with such contrast like No Sunshine and Victim Support on the same CD. Reaching out to those feeling the beautiful melody in No Sunshine and to the battered and bruised praising tunes like Victim Support and V.
Distance is definitely one producer who has a complete and solid production when it comes to making tunes, but it doesn't stop there. Just recently coming back from tour in the United States, Distance is a really impressive DJ – partner in crime DJ Cyrus (Random Trio) refers to Distance as "tight as arseholes" when it comes to his mixing ability. Armed with a lethal selection of his own productions, collaborations with Cyrus and Benga – and others well known superstars such as Skream and DMZ, Distance will tear any rave apart.
You would think that is surely enough for one guy to be able to do, but it doesn't stop there – each week Distance DJ's on the infamous Rinse FM (Tuesdays, 9pm – 11pm). You can expect a varied show each week as he pays homage to the new and upcoming talent for the first hour and then dives deep down into the subs for the last hour.
Words: Ashley @ GetDarker.com
Track listings: 
CD1
1. Magnesium
2. Out Of Mind
3. Free Me
4. Koncrete
5. Loosen My Grip
6. Repercussions
7. Mirror Tell
8. Sending Chills
9. Skeleton Grin
CD2
1. V
2. Headstrung
3. Misfit
4. Present Day
5. Feel Me
6. Radical
7. No Sunshine
8. Victim Support
9. Battle Sequence
3X12"
a1. Magnesium
b1. Free Me
b2. Out Of Mind
c1. Koncrete
d1. Sending Chills
d2. Repercussions
e1. Skeleton Grin
f1. Mirror Tell
f2. Loosen My Grip