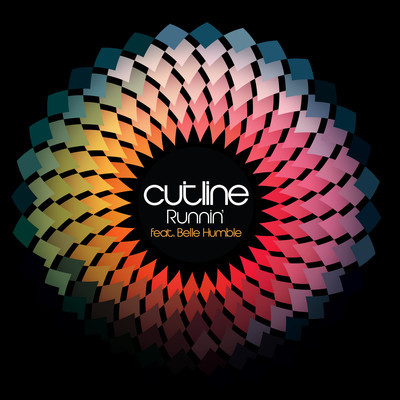 This is the first release from Pilot Records. An innovative new label brought to you by Luke Hood, founder of bass music phenomenon UKF.
UKF turned a passion for fresh dubstep and drum & bass releases into one of the most recognised YouTube music channels in the genres today, and this is the same driving force behind new label imprint Pilot Records. And with the label's first release coming from Cutline, one of the most exciting and surprising production outfits operating across dubstep, drum & bass, electro and everything in between, only the biggest sound is to be expected.

With the slow and grinding dubstep symphony that is Cutline's Runnin', flanked on this hard-hitting EP by an extended version, a VIP mix and a firing drum & bass remix from acclaimed producer Rollz, Pilot's first release is one colossal statement of intent. The spine-straightening vocals of vastly talented bass music vocalist du jour Belle Humble lift over powerfully mechanised bass stabs, dropping the track into a shower of trance synths for an otherworldly breakdown. The tightly controlled drama of this track, from the distorted pitch-shifted vocals to the drop's grinding, apocalyptic intensity threatens that Runnin' will be THE most dangerous bass-heavy track of 2011.
Cutline's hyperactive approach to music has seen their masterful cross-genre experimentations picked up by some of the biggest names in dubstep, drum & bass and beyond, from Rusko and SKiSM to Andy C and even Paul Van Dyke. The nuclear capabilities of this emotional, but titanium-lined track will see
Runnin' destroy the airwaves, while the scope and power of Cutline production is set to blow the lid off some of the world's finest venues including London's Fabric, with tours lined up for the UK, EU, Australia, New Zealand and Canada in the foreseeable future.
The inaugural release from Cutline on Pilot Records has to be heard to be believed, but with the 27th of November drawing closer it won't be long before this track's earth-shaking noise has completely taken over.