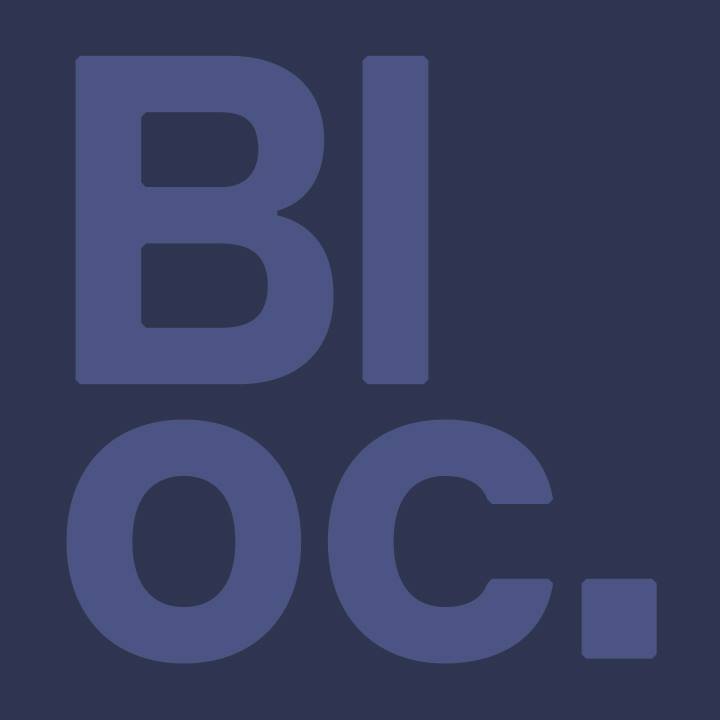 Though only in its' second year, BLOC Weekend already has an international reputation. It was the unique chance to see techno pioneers such as Karl and Juan Atkins alongside new talent that made BLOC the place to be for fans of electronic music. The strong and varied dubstep line-up at the festival drew diehard fans of the genre and attracted some new ones.
On Friday night, Various Productions' fusion of slowed-down grime and dubstep gripped the crowd. The group's Ian Carter was pleased to be playing at a festival with such a varied line-up.
Later on, sonic pioneer Amon Tobin took to the stage immersing a packed room in a spectacular storm of surround sound. His diverse set incorporated dubstep and grime at one point and seemed to be among the favourites for most of the festival goers I spoke to last weekend.
Skull Disco rounded off the night by executing mass dismemberment in the Smashbloc! Every available arm and leg appeared to be swinging through the air to the deep and moody sounds of the innovative cult label.
An epic 7 hours of straight bass weight on Saturday from the Tecbloc stage, starting with Scorn and Milanese. Deep, sonically ambitious music from both of these dubstep pioneers. I particularly liked Milanese's dirty mash up of Timbaland's Way I Are!
Dubstep's influence was evidenced not just on the line-up of the festival but on the faces of the fans. Dubluke is a particularly troublesome member of Dubstep Forum, a social networking site for dubstep fans. During a warlike set from dancefloor destroyer Oris Jay, masks depicting his gurning face appeared in large numbers at the front of the stage, terrifying oblivious onlookers.
I completely lost myself in Kode 9 and Spaceape's live set. The Spaceape's manic poetry over Kode 9's heavy bass wizardry wove a magic spell over us, completely shattered by NType's carnal set, wreaking devastating physical effects on me as I charged wrecklessly into the crowd.
The Tecbloc continued to rage like an inferno for sets by Skream and The Bug, ending with a rousing rendition of Poison Dart before clearing the stage for Luke Vibert. Matt has now progressed from 'convert' to 'evangelist'!
Other impressive performances on Saturday from stalwart Shackleton and hotly tipped newcomer Rustie.
The dubstep highlights were not over for the weekend. Kommonazmuk smashed the Smashbloc to bits on Sunday, playing a refix of Burial's Archangel that sent shivers down my spine.
I caught up with some festival goers hanging round the record stall. Greg from Seattle was pleased with the selection on offer. 'There's nothing like this in the US. Dubstep is everywhere on the party scene but it is still very new and
experimental.'
Techno DJ Inigo would normally be drawn towards the genre he plays but he was 'really feeling the dubstep this year. BLOC is
all about discovering new music and dubstep looks set to get bigger from what I have heard this weekend.'
Rachel Townsend