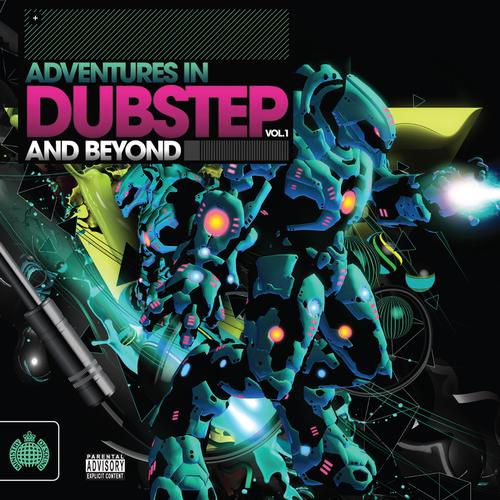 And here we are, a new double CD dubstep compilation from Ministry of Sound, but with an unmistakable & much needed different tone to its former, 'Adventures in Dubstep & Beyond' is here to showcase the variety of the genre and highlight the quality possessed in dubstep's lesser-known talent, in replace of commercial remixes. As Joe Muggs tells us, "my main focus was to show where dubstep has come from and how well it hybridises with other genres. Its roots are in garage, and a lot of producers have stayed true to the sense of groove that this created. CD1 is full of tunes with a garage influence, with all the sexiness and lightness of touch that carries with it. I included one vintage track from Noodles, to show how well the tracks that first introduced the sounds that would become dubstep work alongside the music which they inspired".
"There are also tracks which are closer to deep techno (the 8Bitch one, for example, you could easily imagine in some dark Berlin basement), and a lot with soulful vocals. CD2 shows how dubstep can absorb rave breaks, furious noise, and the styles of its first cousin grime without losing touch with the dancefloor. The grime crossover has always been there in dubstep but it's come right to the fore in the last year, and MCs like Badness and Kozzie, and young producers like J Beatz and Rude Kid are showing how heavy dubstep – which for too long was written off as "whiteboy student rave" – is actually well in touch with its urban pirate radio roots, and has in fact added a new injection of energy to the grime scene".
Indeed it has. And not just grime either; dubstep continues to overlap with techno, drum & bass, garage, house, pop, hiphop, R&B and even rock (just look at the incredible recent Magnetic Man performance at Reading for evidence!).