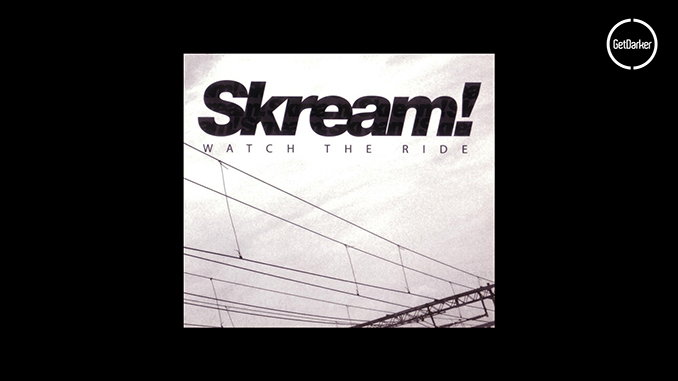 Following Goldie's phenomenal Watch the Ride Mix, Skream steps up to the plate and gives us a snapshot of the Dubstep scene. This album is a real slowburner, starting off on the trippier/Dubbier side of Dubtsep before unleashing, in trademak Skream style, some downright brutal basslines and filthy industrial greasy beats.
This mix lulls you into a false sense of security with the opening few tracks, Mala, Skream, DLX and bennie page start the slow build until we get to Noah D when things start getting a bit more bezerk. The Smuts, Benga, Rusko and De Kulture join the roster at this stage getting darker and more frenetic until we reach quite possibly the darkest Dubstep track i have heard in a while by Black Ganion…imagine being stuck in a torture chamber in a metal grinding factory where screams can just be made out over the constant clashing, scraping and thumping of some giant industrial press and you are kinda half way there.
Skream doesn't leave us in this state though and takes things down just a notch with a nod to Goldie in the form of a rufige kru track and finishing with lateef which fuses some hard bass with an atmospheric tempo. It almost comes as a relief. Phew!
This album cannot be characterised as easy listening, but then if you wanted that you wouldn't be thinking of buying a skream mix. It's hard, ugly, twisted, dark, industrial and messes with your head. As such i can only reccomend it!

Tracklist
01. Skream – Tribal Intro
02. Skream – The Shinein
03. DLX – Matter of Facts (Breakage's Relatively Speaking Mix)
04. Mala – Mountain Dread March
05. Skream – If You Know
06. Benni Page & Zero G – Pan Pipes
07. Hit N Run – Bad Out
08. Noah D & No Thing – Unknown Suspect
09. Seven – Siren
10. Seven – Dark Passenger
11. Smut – Badman Place
12. Benga – Better
13. Kutz – Twilight Zone
14. Skream – Filth
15. Kulture – Diesel
16. Benga – Benga's Off His Head
17. Rusko – Soundboy My Target
18. Skream – Simple City
19. Babylon System & Noah D – Examination Of Time
20. Skream – Fick
21. Benga – 26 Basslines V.I.P
22. Breakage – Together
23. Benga – Sleep Another Day
24. TC – Where's My Money (Caspa Remix)
25. Black Ganion – Method (Goth Trad Remix)
26. Skream – Meta-Lick
27. Ruge Kru – Shanghai Nights
28. Late – Saw, Sine, Square