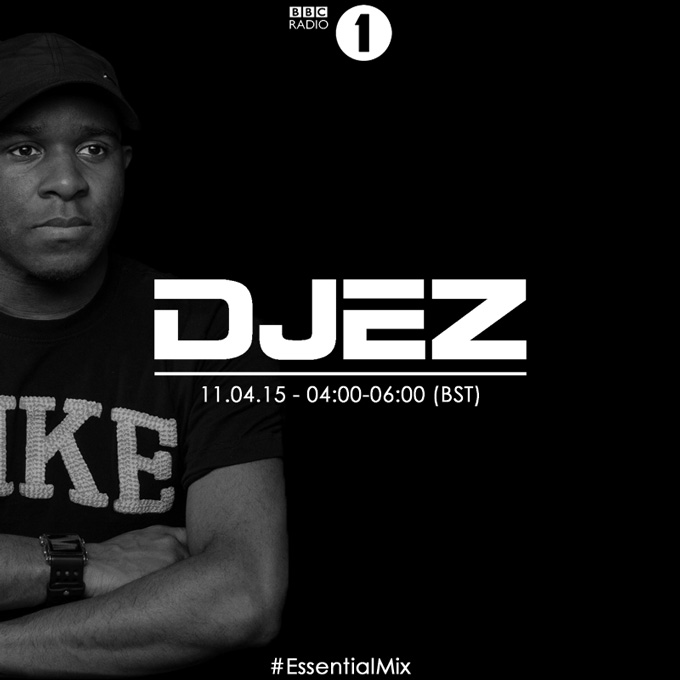 The latest BBC Essential mix comes courtesy of DJ EZ, the legendary UK garage DJ. Over the course of two hours, he runs through a slew of unreleased tracks from Flava D and Preditah, alongside older acts like original dons Zed Bias, Wookie and Todd Edwards.
"You may know me from the world of UK garage music", says EZ. "I made the switch back in the late '90s and never looked back. During my time on this incredible journey I was chosen to mix the biggest garage compilation to date called Pure Garage, played to some of the best crowds in some fantastic venues across the world and without doubt another accolade is to bring you this two hour mix on Radio 1's Essential Mix!"
"I've structured the mix quite similar to my live event sets where I mix up current UK garage and bass music cuts with a few classics thrown in. So expect to hear music from the likes of Todd Edwards, MJ Cole, Preditah, Zed Bias and MK. Shout out to all the fans of house, garage and bass driven beats from across the globe. I'd like say a massive thank you for your ongoing support".
TRACKLIST
Authr – Belief [White Label]
Grades – Crocodile Tears [Warner Music]
MJ Cole – Bouldaz [White Label]
Stephen Emmanuel Presents Colours – Hold On (Se22 Mix) [Ice Cream Records]
Tee Vish – Can't Tek This [White Label]
Zed Bias – Neighbourhood (Remix) [Sidestepper Recordings]
Nastee Boi – Greez [Northern Line]
Jhelisa – Friendly Pressure (Sunship From Midnight Mix) [Dorado]
Ossie – The Buzz (Flava D Remix) [White Label]
Lxury – We Do [Method Records]
Musical Mob – Pulse X [Inspiration Records]
Kry Wolf – Concrete [Sounds Of Sumo]
Paul Johnson – Get Get Down (w/ Tessela – Hackney Parrot) [White Label]
Preditah – Zero [White Label]
Robbie T – All I Know (Robbie T 4×4 Mix) [White Label]
The Mike Delinquent Project – Hype Ting (DJ EZ Special) [White Label]
TNT – Unique [Left]
TuffCulture – Found My Heart [White Label]
Flava D – Gash (Edit) [White Label]
Pied Piper – Do You Really Like It (Accapella) [Relentless Records]
Todd Edwards – Hold The Faith [Body High]
One Dark Martian – When You're There [Ayklogic Records]
Gutta – Nothing Wrong [Local Talk]
Chris Lorenzo – Hooch [White Label]
MJ Cole – Sincere [AM:PM]
TJR – Just Gets Better (feat. Xavier) (TJR Mix) [Multiply Records]
X-Presidents – Diamond Rings [Urban Hero]
Cause & Affect – Dimensions [Rinse]
Kim English – Nite Life (Retail Club Version) [Nervous Records]
[unknown] – Deep Inside (Remix) [White Label]
Fono – Real Joy [Relentless Records]
Smokin Beats – Dreams (Club Mix) [Smokin Beats]
Cloud 9 – Do You Want Me Baby (Dusky Remix) [Toolroom Records]
Håkan Lidbo – Walk Away (Todd Edward's Tell Someone Dub Mix) [Loaded]
St. Germain – Alabama Blues (Todd Edwards Mix) [F Communications]
[unknown] – Untitled [White Label]
R-Tyme – Use Me (MK Mix) [Trance Fusion]
Groove Control – Beautiful (Tuff Jam Undavybe Mix) [Extatique]
Kristine Blond – Love Shy [Orange Records]
Sam Smith – Lay Me Down (Todd Edwards Vocal Mix) [Capitol Records]
DJ EZ – BBC Essential Mix 2015 – 11 April 2015 by Getdarker on Mixcloud